Every city I go to I adopt myself a favorite restaurant. This usually changes quite frequently. Huntsville, Alabama is where my parents live, and I called home for many years. I love a lot of food from Huntsville, but I have an extremely hard time pining down a "favorite restaurant". Not anymore.
Cotton Row
It's located downtown, the floor to ceiling windows open to the street making the small room feel extremely airy. Ask them to give you a tour of the wine cellar, and if you want to feel extra special rent out the wine cellar for a private party. I have never seen a restaurant staff more enthusiastic about a restaurant before in my life. For an appetizer I had the oysters, this dish was supposed to highlight their sou chief which is from New Orleans. My entree was a recommendation from the bar tender, which was the cider braised short ribs, and of course you can't skip dessert: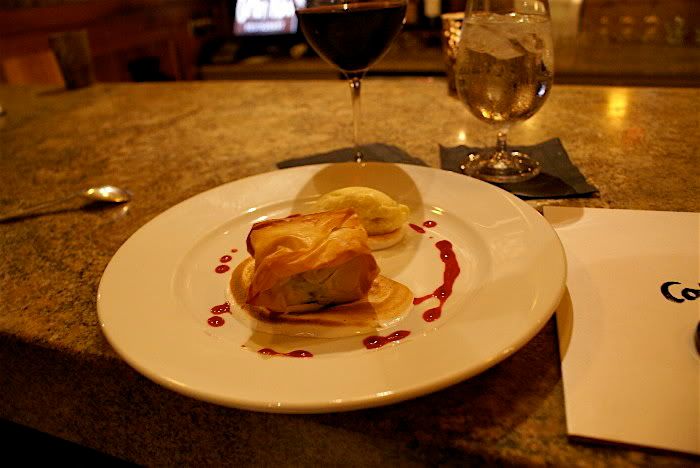 Peanut Butter and Jelly wrapped in Phyllo
The Chocolate Trio
The only thing that I would have changed, is that I wished the bar was slightly bigger. Small space, with lots of chairs and people. After the third grey goose and tonic I didn't seem to mind as much though...
http://www.cottonrowrestaurant.com/Home.html